---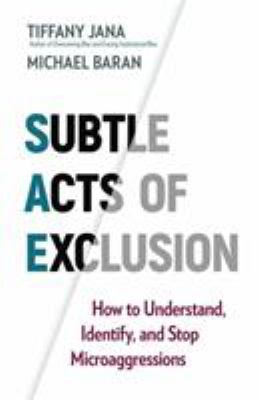 Book
Subtle acts of exclusion : how to understand, identify, and stop microaggressions
Copies
2 Total copies,
1
Copies are in
,
1
Copies are out
.
"This practical, accessible, nonjudgmental handbook is the first to help individuals and organizations recognize and prevent microaggressions, so that all employees can feel the sense of belonging in the workplace that they deserve"-- Provided by publisher.
Title
Subtle acts of exclusion : how to understand, identify, and stop microaggressions
Published
Oakland, CA : Berrett-Koehler Publishers, Inc, [2020].
Publication Desc
186 pages ;